12 Unique and Trendy Bhaidooj Gifts Ideas for Your Brother 2023
Bhaidooj is a special occasion observed by all the members of the family. It is a day to celebrate the bond between brothers and sisters and an opportunity to express your love and respect for them. Buying Bhaidooj gifts online is much easier nowadays. You can bring fun and style to this special day by gifting your brother something unique or trendy:
Perfect and Pocket-Friendly Bhaidooj Gifts Ideas
Here are some unique Bhaidooj gifs ideas that will help you choose the right one for this occasion. 
#1. Caricature of him
A caricature is a drawing that distorts the essence of a person or thing to create an easily identifiable visual likeness. Caricatures often employ an element of exaggeration, treating their subjects with broad humour.
A caricature can be of any subject matter and in any media, including painting, engraving, and sculpture. Caricatures may be drawn from life (a portrait). Still, they are often caricatures reflecting an artist's views on particular aspects of human nature instead of actual people depicted.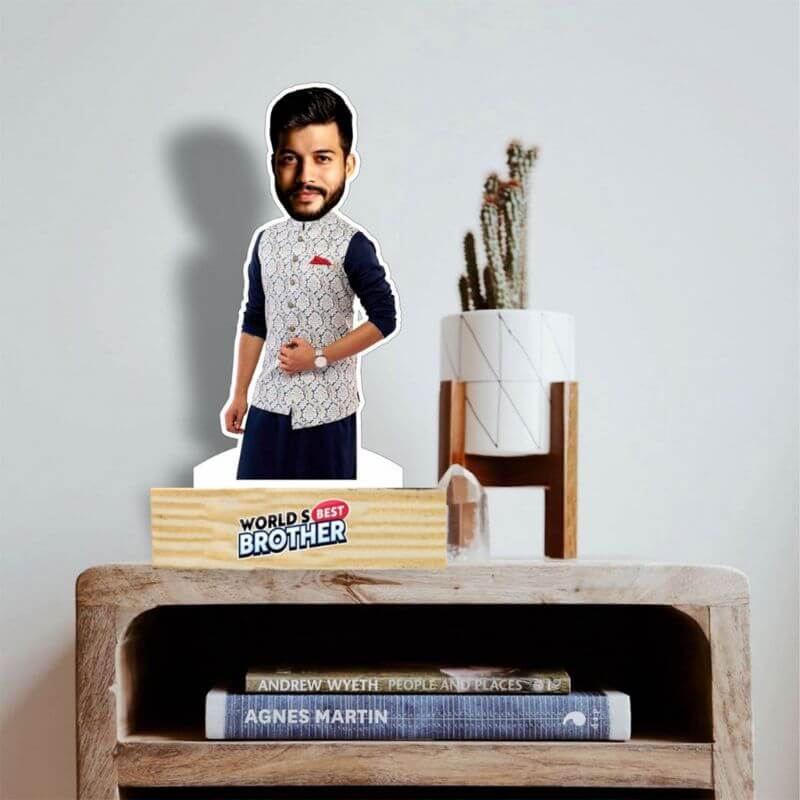 #2. Printed T-shirt
T-shirts are the most popular bhaidooj gift for brothers. You can get t-shirts printed with photos of your brother, his name, or even a favourite quote.
It's also possible to get customized shirts made for you by one of our talented artists!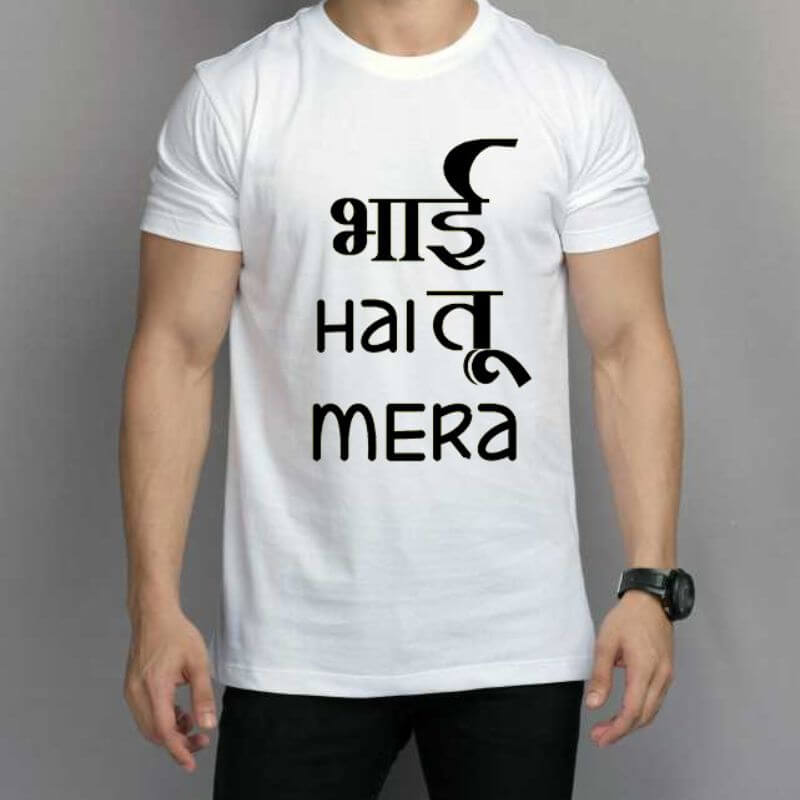 #3. Handmade Cards
Handmade cards are the best personal, unique, and creative gift option. You can even use your photos or images to make them more personal. You can fashion your handcrafted cards out of a vast selection of materials.
Paper (photograph paper, card stock, etc.)
Metal (copper foil) or plastic sheets
Fabric (fabric pens work well here)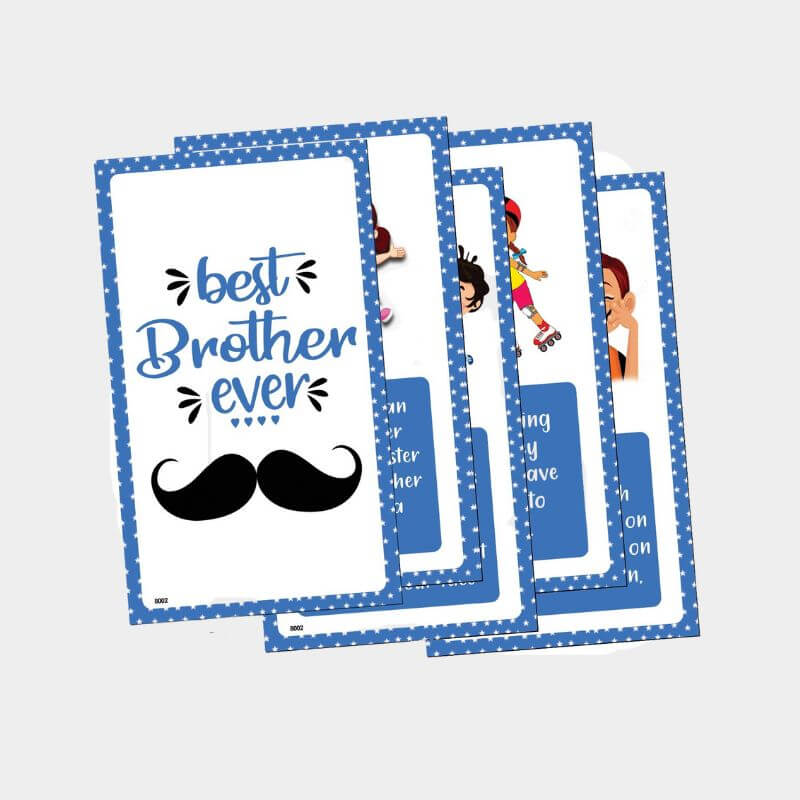 #4. Personalized Photo Frame
A picture frame will make a wonderful present for your brother. You can personalize it with a message or add a photo of the two of you. If he's into photography, he'll love this gift!
You can buy a photo frame online at any website that sells them—Amazon, Walmart, and Target are some examples. The frames come in different sizes and styles, so there's something for everyone on your list (and if they don't have what they want yet).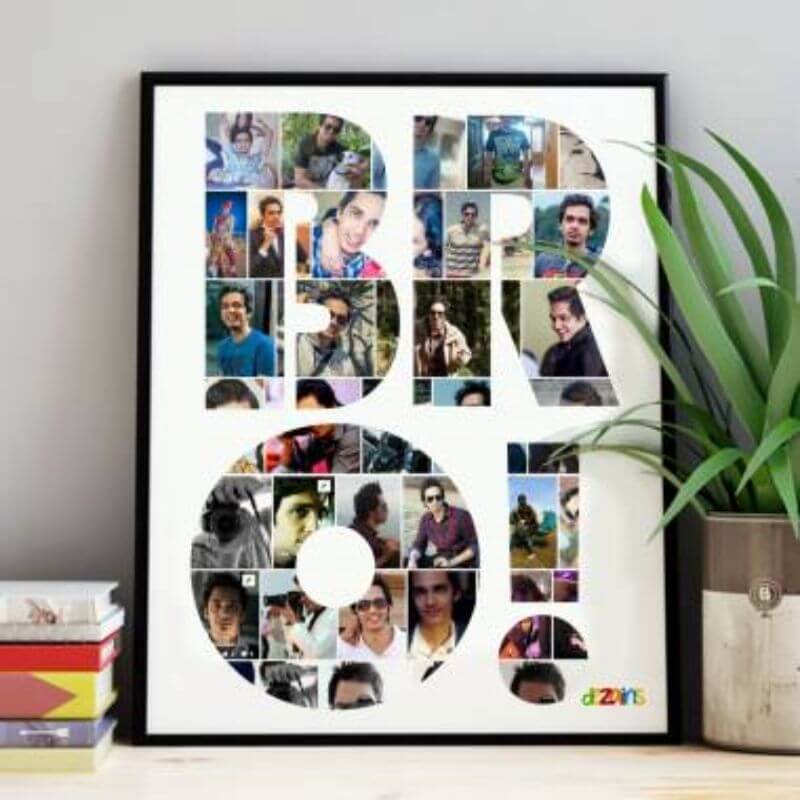 #5. Grooming Kit
If your brother is the type to always be in a bad mood, then this grooming kit could be exactly what he needs to feel better. It includes shaving cream, a razor, a brush, aftershave lotion, and other essentials. The gift box is also customizable, so you can make it look just like his own bathroom or even put his name on it!
This unique bhaidooj gift will help him wake up fresh and ready for another day of work or play. You can buy it online at online gift store or any local store near you!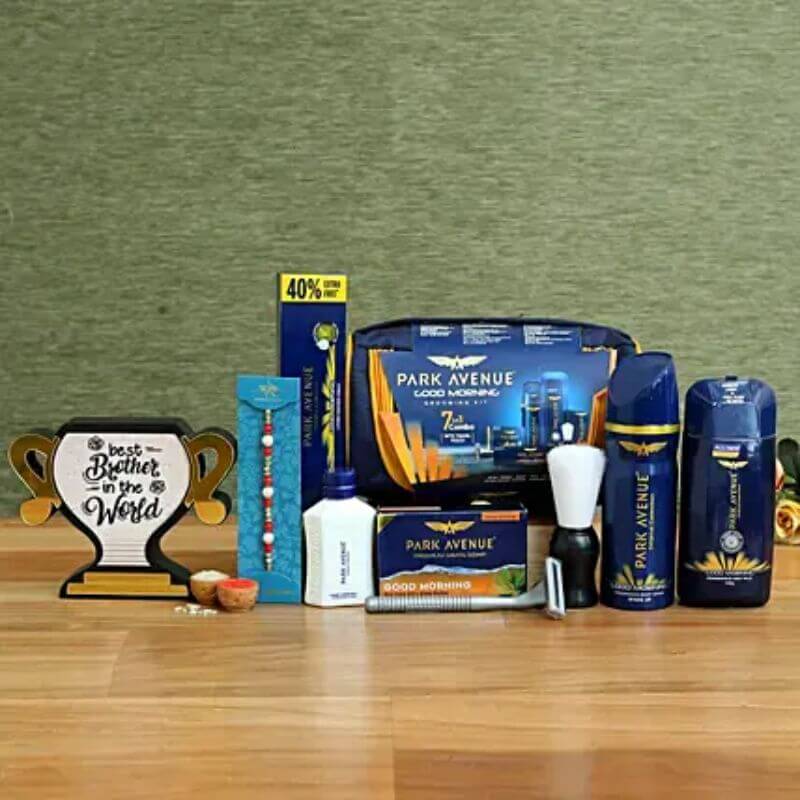 #6. Chocolate Combos
Chocolates are a universal gift that can be given to anyone on any occasion. They're also the best return gift to a sister for bhaidooj.
A box of chocolates with their favorite candy bar (like Snickers or celebrations).
A personalized combo of chocolate with dora and roli chawal (like this one).
A tin filled with individually wrapped pieces so they can make themself (this is also available at Saugat Traders).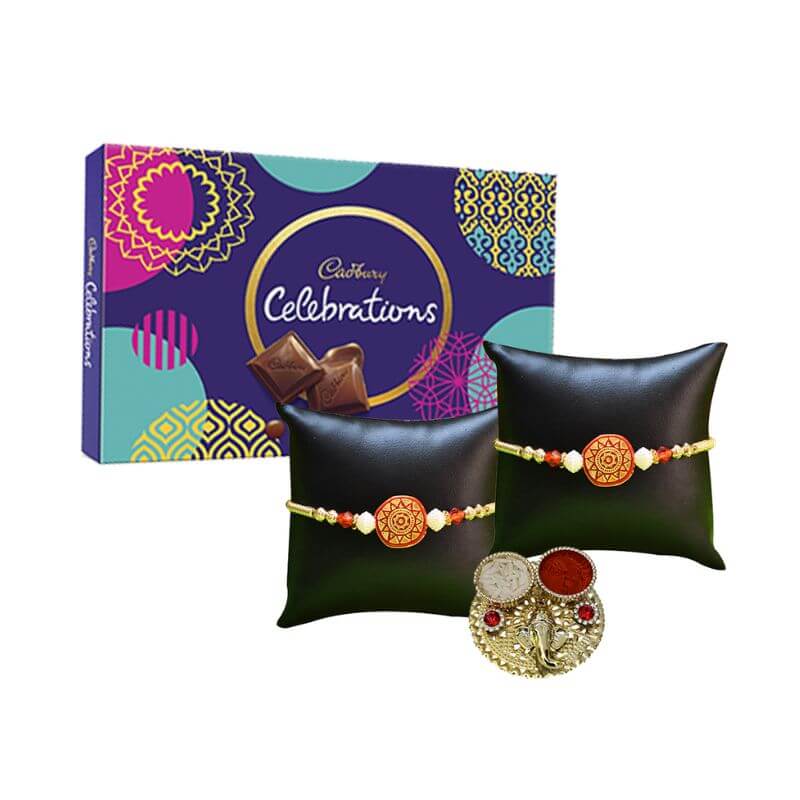 #7. Printed Coffee Mug
A mug with a special message from you to him/her, or even a personalized picture frame, is a great gift idea as well! You can write your message on the mug and add pictures of you two together. If you have good childhood memories, why not add those pictures to this gift? You can also include photos from family members and friends who were influential in his life then.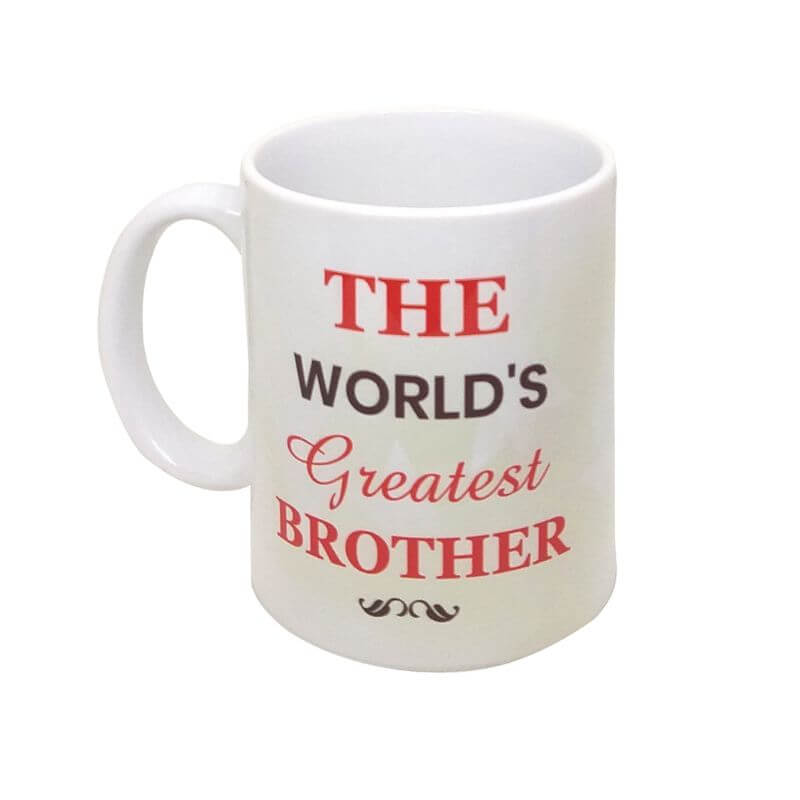 #8. A Printed Cushion For his Room
This is his gift if your brother is a fan of printed cushions. It's the perfect combination of comfort and style and will last a lifetime!
It reminds him of you every day when he uses it in his room or on the sofa at home.
It's made from high-quality fabric that anyone can use as an accessory in their room, at work/school (or even during travel).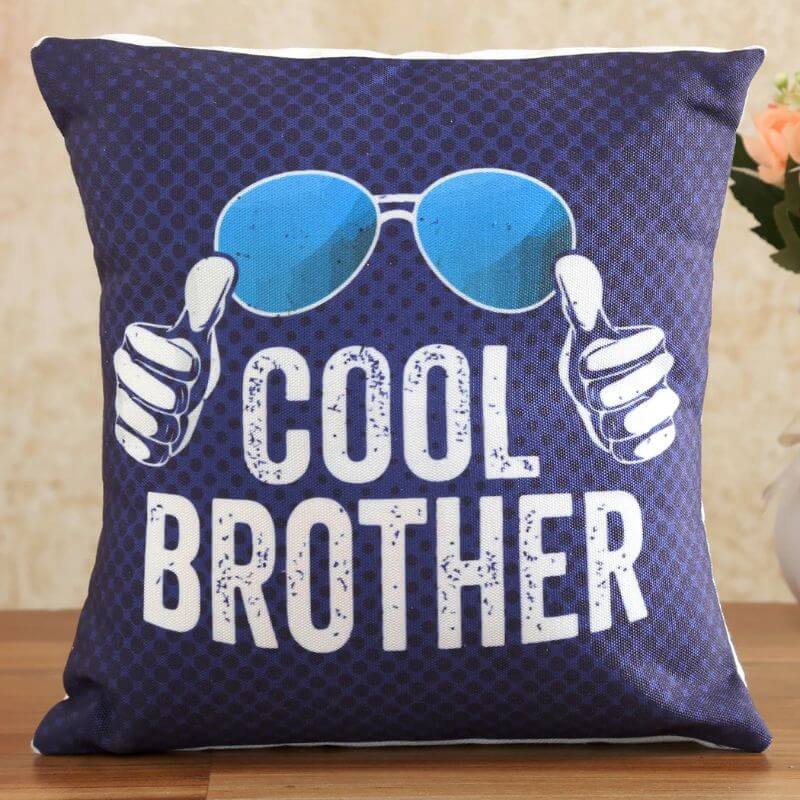 #9. Stationary
Stationary is a thoughtful and valuable gift. It can be fun, too! For example, if your brother is constantly losing his pen or pencils (or even worse—his beloved mechanical pencil), you could get him some stationery with a fun design on it that he can use to jot down ideas while they are running through his head. A great way to make this extra special is by adding something like "Your Ideas Are Super Awesome" or "I Love Your Ideas" into the mix as well!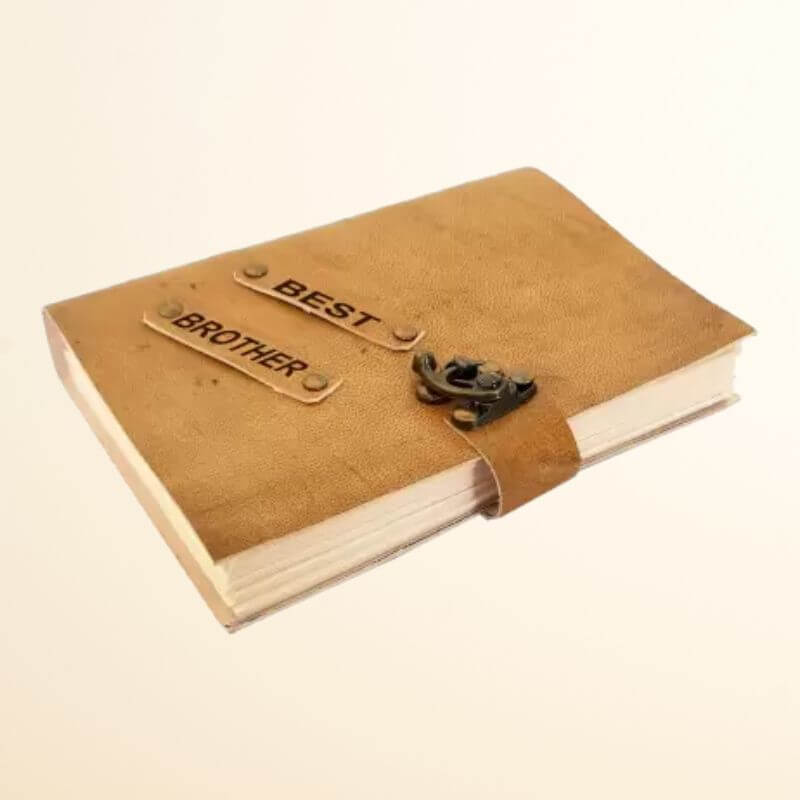 #10. Personalized photo book
If your brother is a huge fan of selfies, this gift will be perfect for him. You can make a photo book with his favorite photos and add text and stickers that you find online. You can personalize it by adding a message from you or from the other members of your family, who also love taking pictures together on social media.
This makes it easy to share some special moments with someone else in your life—and it's also good practice if they want to get into photography themselves!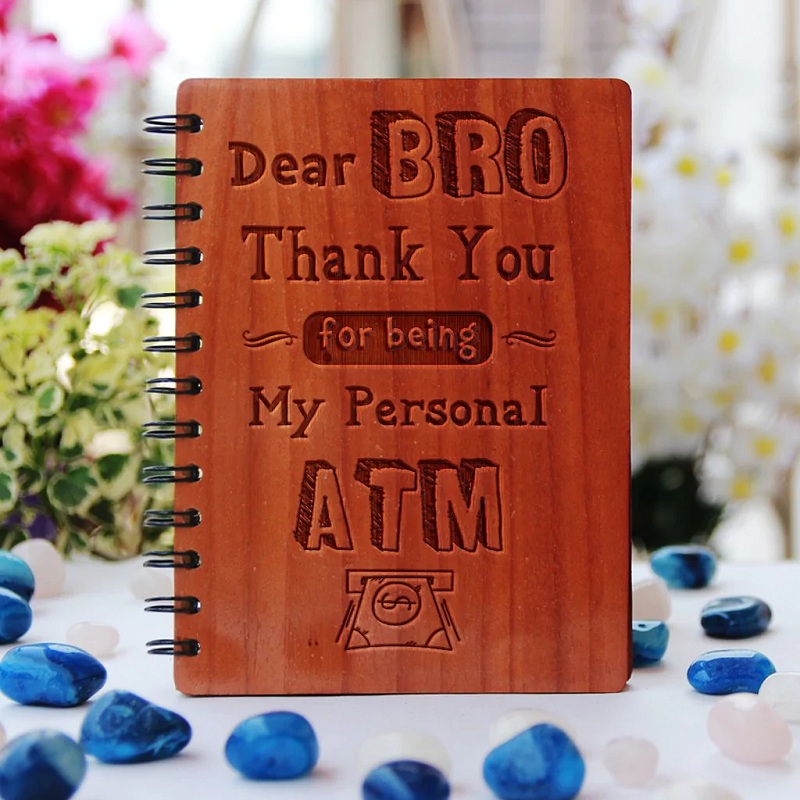 #11. Bouquet
Flowers are a popular choice for Bhaidooj gifts. They can be delivered to the brother's house, office or college, and they are sure to brighten up his day.
You can also send flowers to your brother's workplace if he works in an office or college campus. This way, you will make him feel special and help him relax after a stressful day at work.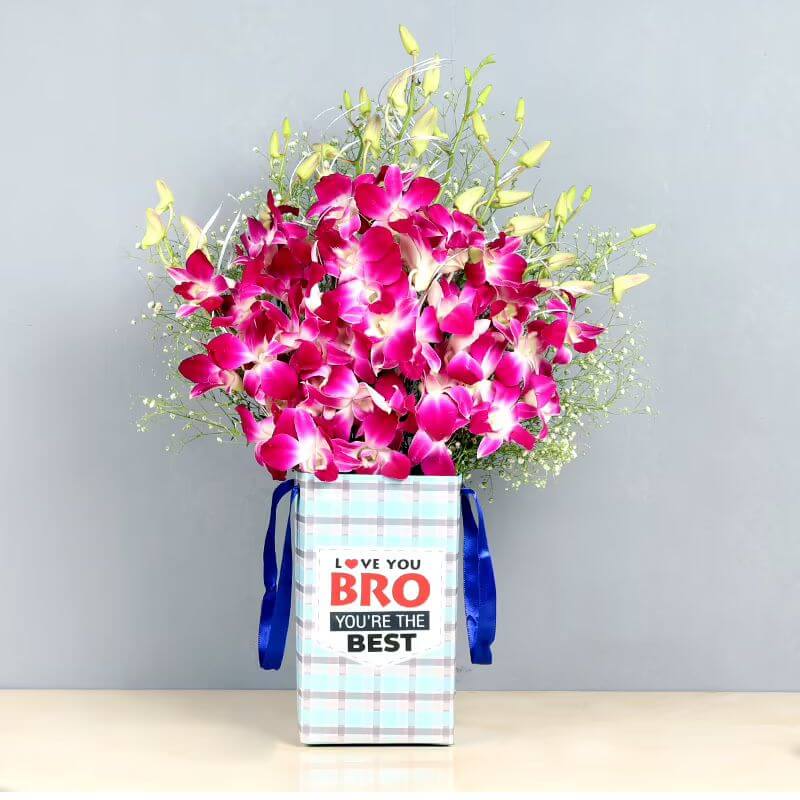 #12. What he Loves Most
While it's important to know what he likes most, it's also essential to know how he likes his food. For example, if you're giving him a gift that revolves around food (such as a bowl or plate), then think about what kind of food he'd enjoy eating.
If your brother loves sports, buy sports accessories for him! Suppose he loves music and is interested in playing an instrument or singing along with songs while practicing at home every day. In that case, this could be another great gift idea since many people who play musical instruments are passionate about their craft.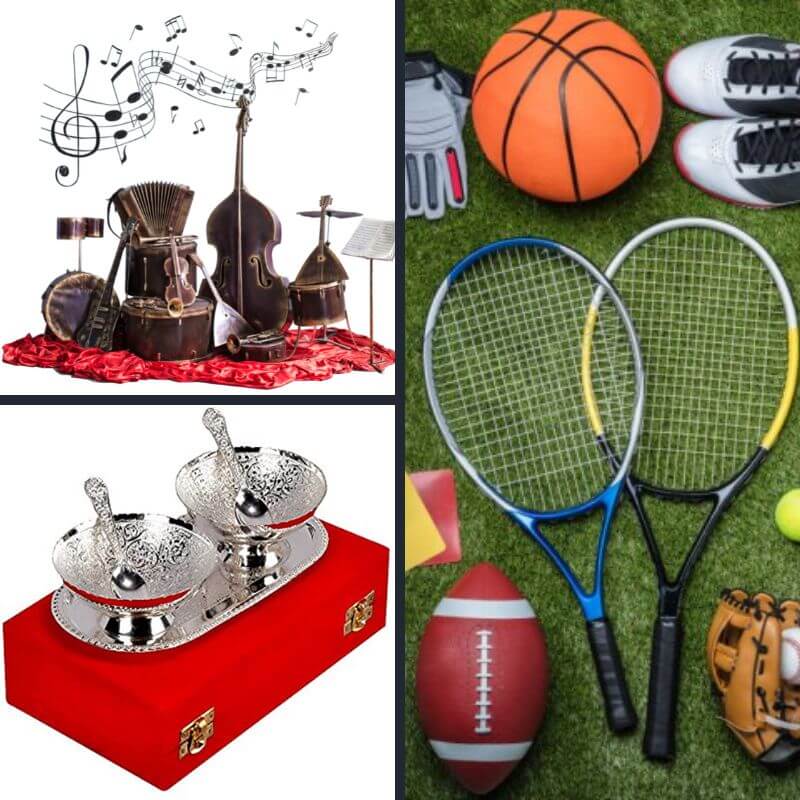 Bhai Dooj: A Festival for Brothers & Sisters

Bhaidooj is a day to celebrate the special bond between brothers and sisters. It is celebrated on the seventh day after Amavasya, the new moon day. It is also known as Bhai Tika, which means "brother's disciple".
The people of Punjab celebrate this festival with much enthusiasm and zeal by sending gifts for bhaidooj to each other.
Best Return Gift Ideas for Sisters on Bhai Dooj
Just as sisters pray for their brother's well-being, in the same way it is the brother's turn to surprise his sisters by gifting them. Thus, if you are perplexed about what is the best Bhai Dooj gift return for your sister, then In this blog, we are going to see awesome return gifts for Bhai Dooj for your sister, so let us check out:

#1. Women Hand Clutch Combo
This is the perfect return gift for sister on Bhai Dooj. It comes with ample space in which your sister can easily store all her essentials. The hand clutch is very beautiful and easy to carry. It is very suitable for all times. With Women Wallet, you can gift her beautiful greeting cards with sweet messages and chocolates.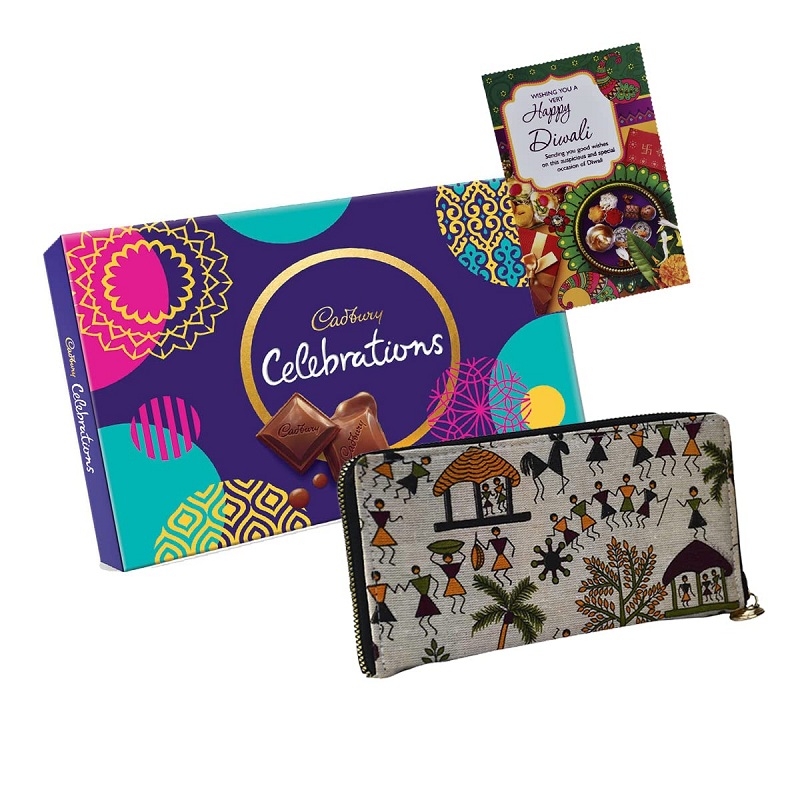 #2. Customized Jewelry
If your sister is passionate about jewelry, then there is no better gift for her than customized jewelry. It is a fact that women love jewelry and you can surprise your sister with some fabulous jewelry as a return gift on Bhai Dooj. You can gift earrings, pendants, necklaces, pendant sets, and much more.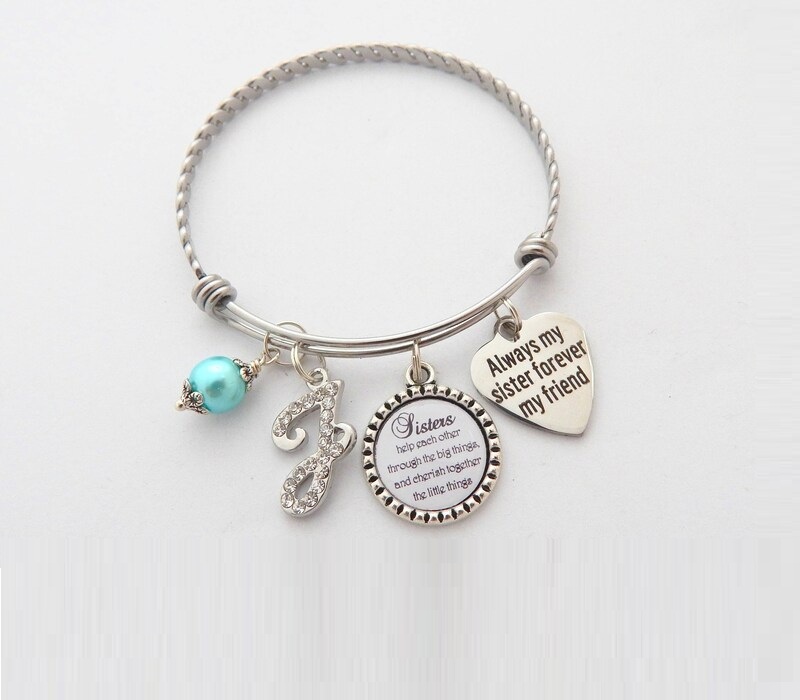 #3. Printed Cushion with Filler
What better way to surprise your precious sister than with your unique cushion? You can give a cushion to your sister with the message of your choice. This is one of the best return gifts for Bhai Dooj that she will really cherish for a long time!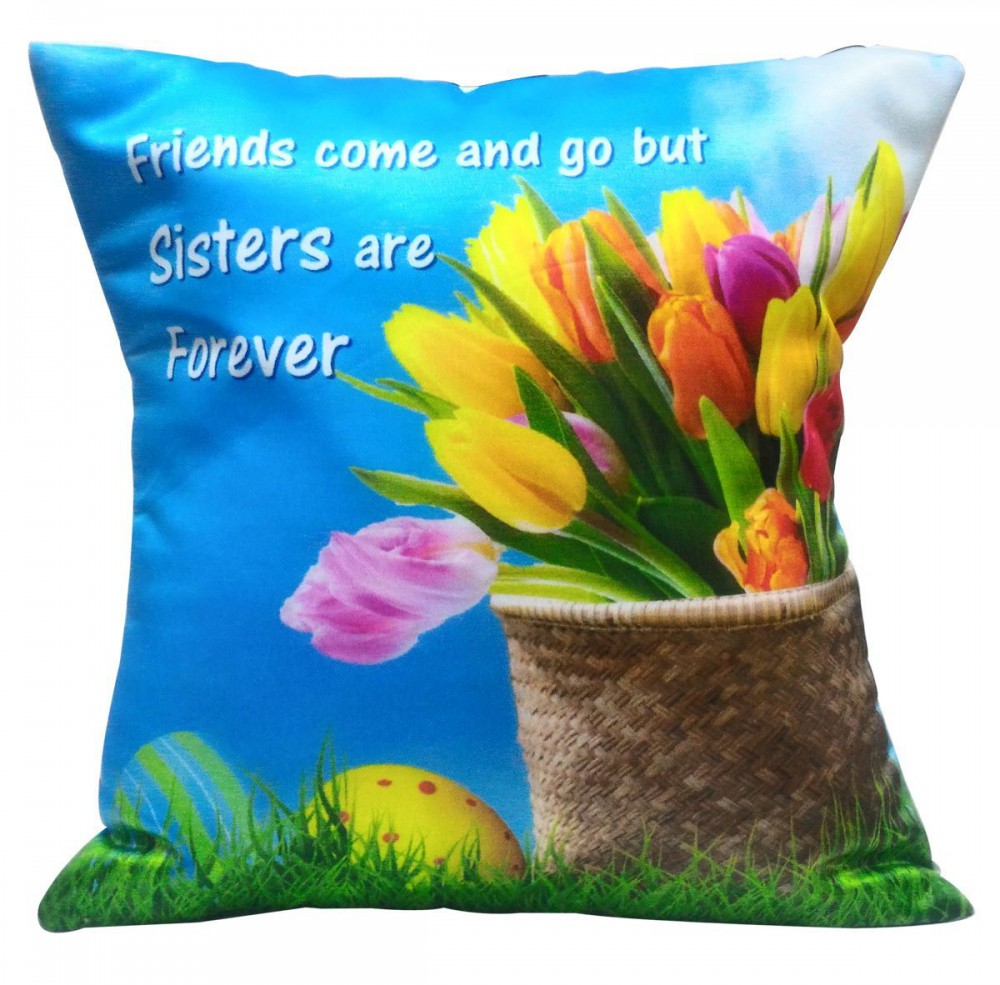 #4. Scroll Card
You can buy scroll cards for your sister as a return gift on Bhai Dooj. This card will express all his great qualities and how much you love her. Scroll cards can be a wonderful gift that will surely impress your sister.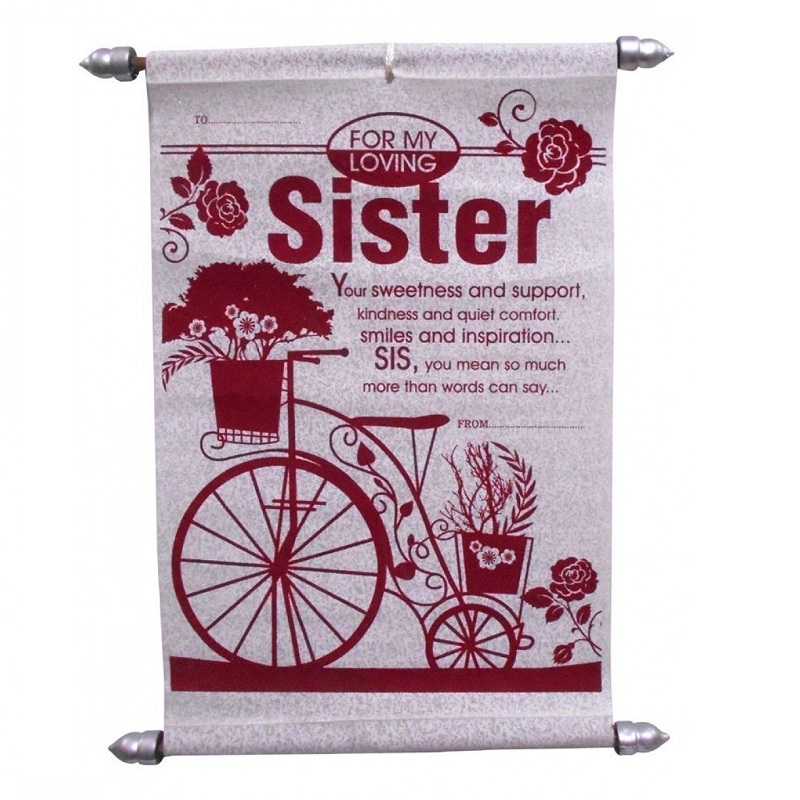 Conclusion
We have listed some great gifts for brother, who will love celebrating this special day. Most of these gifts are easy to make and don't require much time or money. The best thing about them is that they can be used daily by you and your brother, which means he will always feel loved and cared for on his birthday. So what are you waiting for? Get started creating those perfect presents! Saugat Traders are one of the best bhadooj gift sellers to buy from.