13 Diwali Decoration Ideas For Your Beautiful Home 2022
The festive season is just around the corner. Everyone might be ready to indulge himself in the festive vibes. Home décor is indeed the most exciting thing about Diwali. In fact, it is the auspicious festival when you want to make the most out of your artistic capabilities and instantly uplift the vibes of your home. If you are looking for amazing Diwali decoration ideas to attract joy and good fortune in life, then this post will surely help.

Let's have a look at some amazing Diwali decoration ideas here:
#1. Pichwai Cow with Lotus Wall Hanging
Cow Pichwai Lotus Hanging is the best product to decorate your home on any special occasion. It is the best wall decoration or Diwali home decoration item. This wall hanging can hang on the wall of rooms, kitchens, restaurants, and offices depending on the design. Pichwai cow with lotus hanging is used for decoration of Ganesh Puja, Lakshmi Puja, Navratri Puja, and many other celebrations.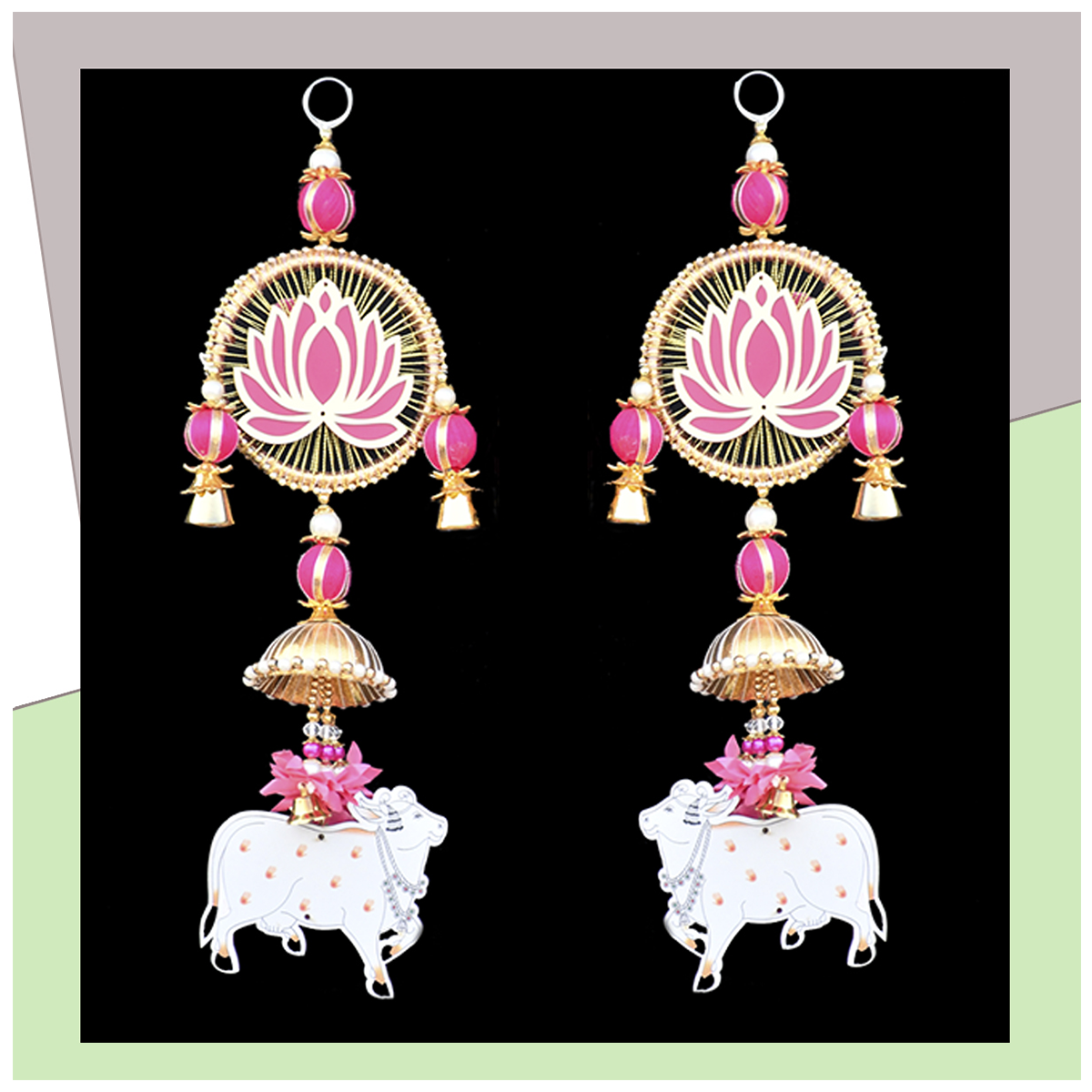 #2. Decorative Fish Wall Hanging
Fish Wall Hangings is one of the best home decor items, widely used for hanging doors, walls, windows, living rooms, balconies, and home decor items all over the world.  This is a traditional item made up of MDF wood and also Hand embossed paint. It can be a very eye-catching, ethnic, antique traditional-style masterpiece. It's the perfect home decor item for any occasion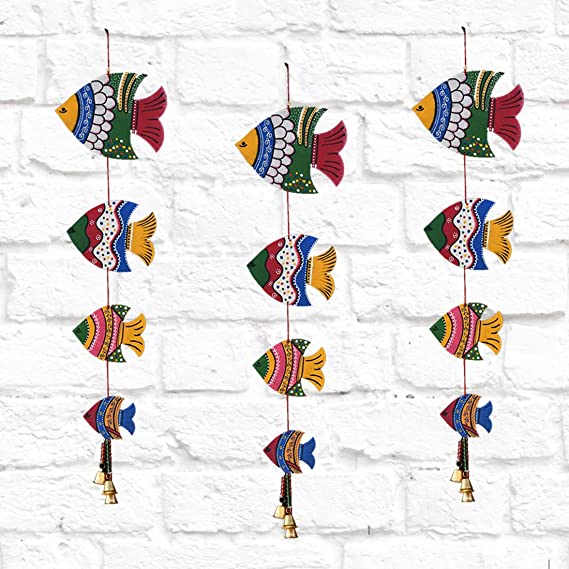 #3. String Lights to Brighten Up Your Spaces
On Diwali, home decoration is the most important thing that we all never forget. Of course, the festival of light is incomplete without these beautiful string lights. Giving your home a nice uplift is indeed easy with these beautiful lights. It adds limitless charm to your home and you will never get fed up with the idea of using string lights.

#4. Decorative Candles and Diyas
You can bet candles and diyas can instantly transform the look of your house. You can add decorative diyas and candles to your plans and make home decoration this Diwali extremely enjoyable. Utilizing every nook of your home is definitely a great idea to decorate your space in a sophisticated way. You can use decorative candles for home decoration.
#5. Spiritually Inspired Wall Décor
When you browse through diwali decoration items online, you can easily find endless spiritually inspired wall décors to create that positive vibes at home. Spiritual symbols will not just enhance the beauty of your home but also keeps it protected at the festival.
#6. Use Garlands and Torans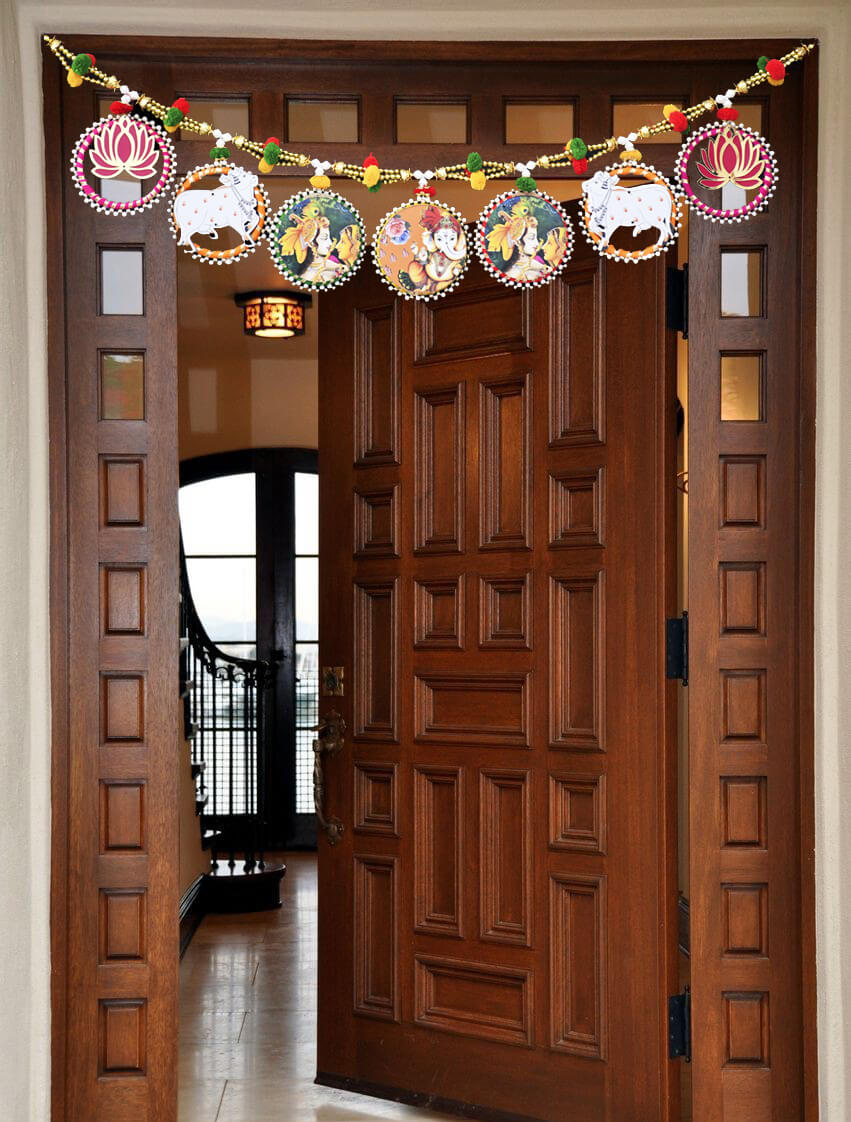 Garlands and torans are very beautiful and you can buy them with no further doubts in mind when shopping for traditional Diwali decorations. The vertical dropping of garland will help you make the best out of your creative abilities. It does not only look royal but also adds a modern touch to your traditional decoration. In fact, traditionally designed torans have become an essential part of the Diwali celebration now. Make sure to must add decorative torans to your Diwali decoration ideas.

#7. Lotus Tealight Candle Holder